MEET HOTELES MICROTEL
Committed to modern design, affordable comfort and exceptional service, Microtel Inn & Suites by Wyndham continues being the leader in its category. Our quality and value exceed our guests´ expectations.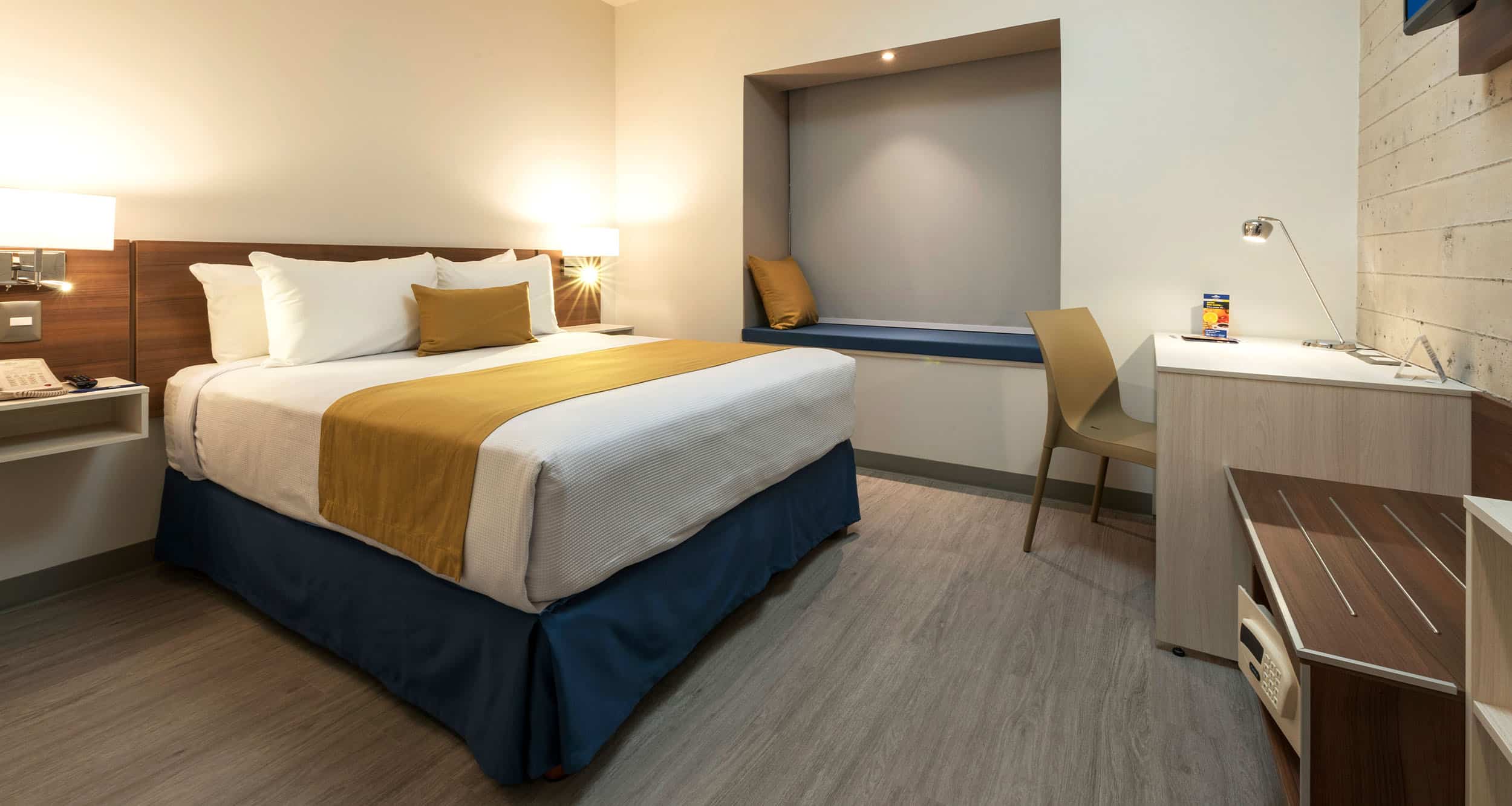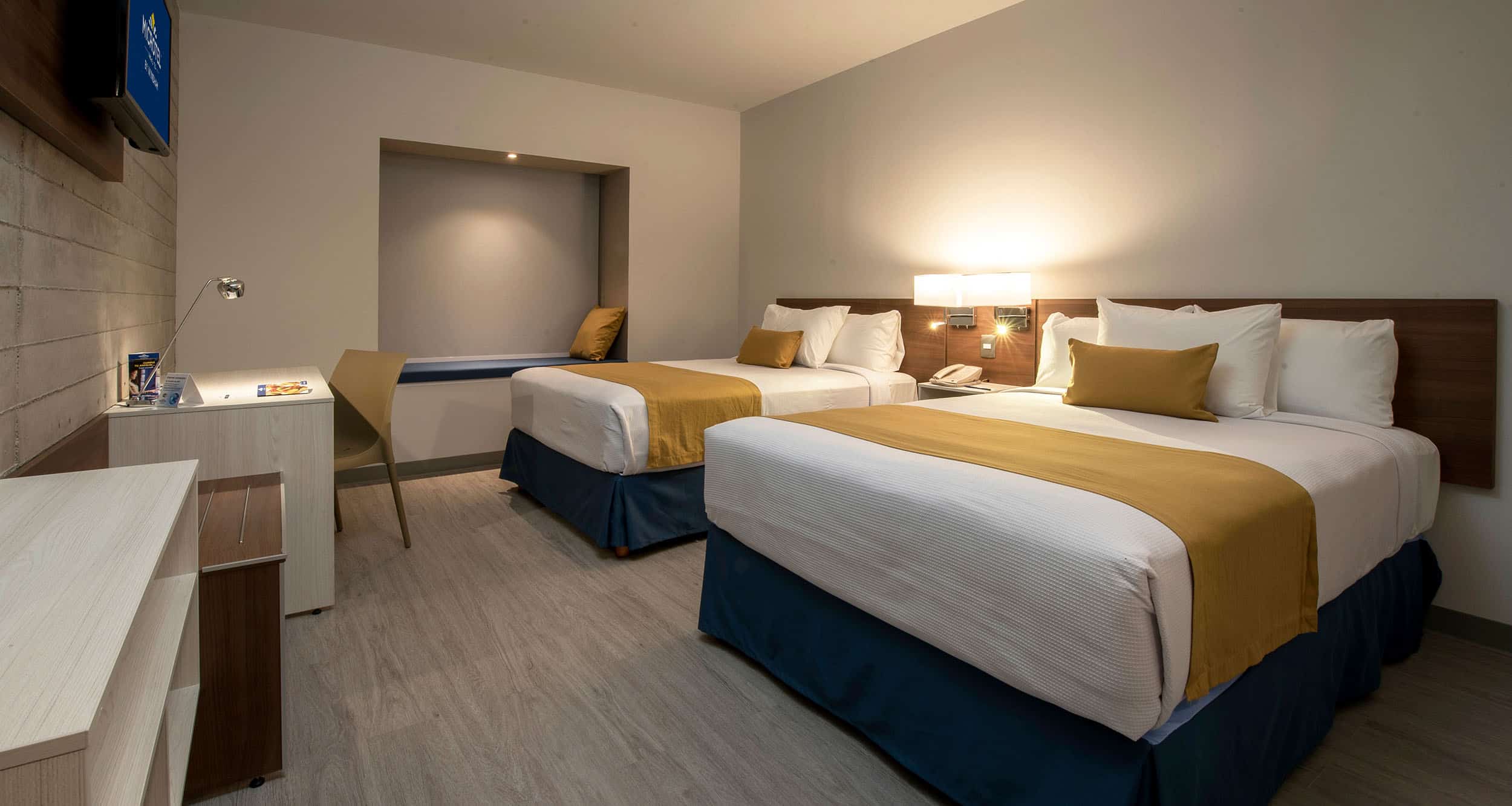 Standard
Standard room and double room
With their practical, modern and exceptional design, our facilities will allow you to do more, see more or simply relax more.
-47 two double-bed rooms.
-37 single rooms with a queen size bed.
-32″ flat screen.
-Safe deposit box.
Suites
Experience the best and optimum quality, comfort and satisfaction service.
-36 suites with king size bed + pull out couch.
-32″ flat screen.
-Safe deposit box.
-Coffee kit and coffee maker.
-Ironing board and iron.
-Food and drink area.
-Kitchenette with microwave oven, toaster oven, blender, toaster, dining ware for 4 and 4-feet refrigerator.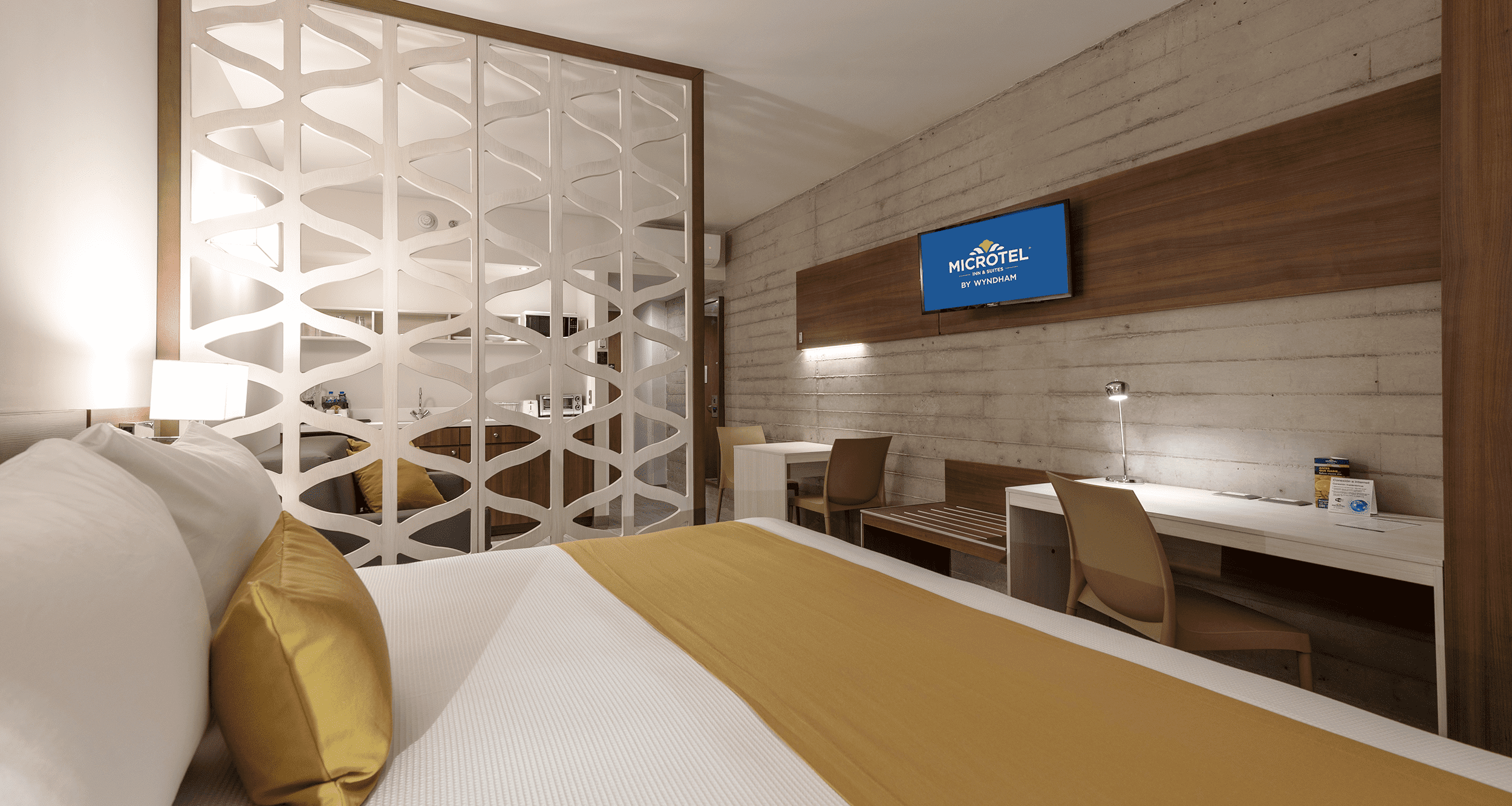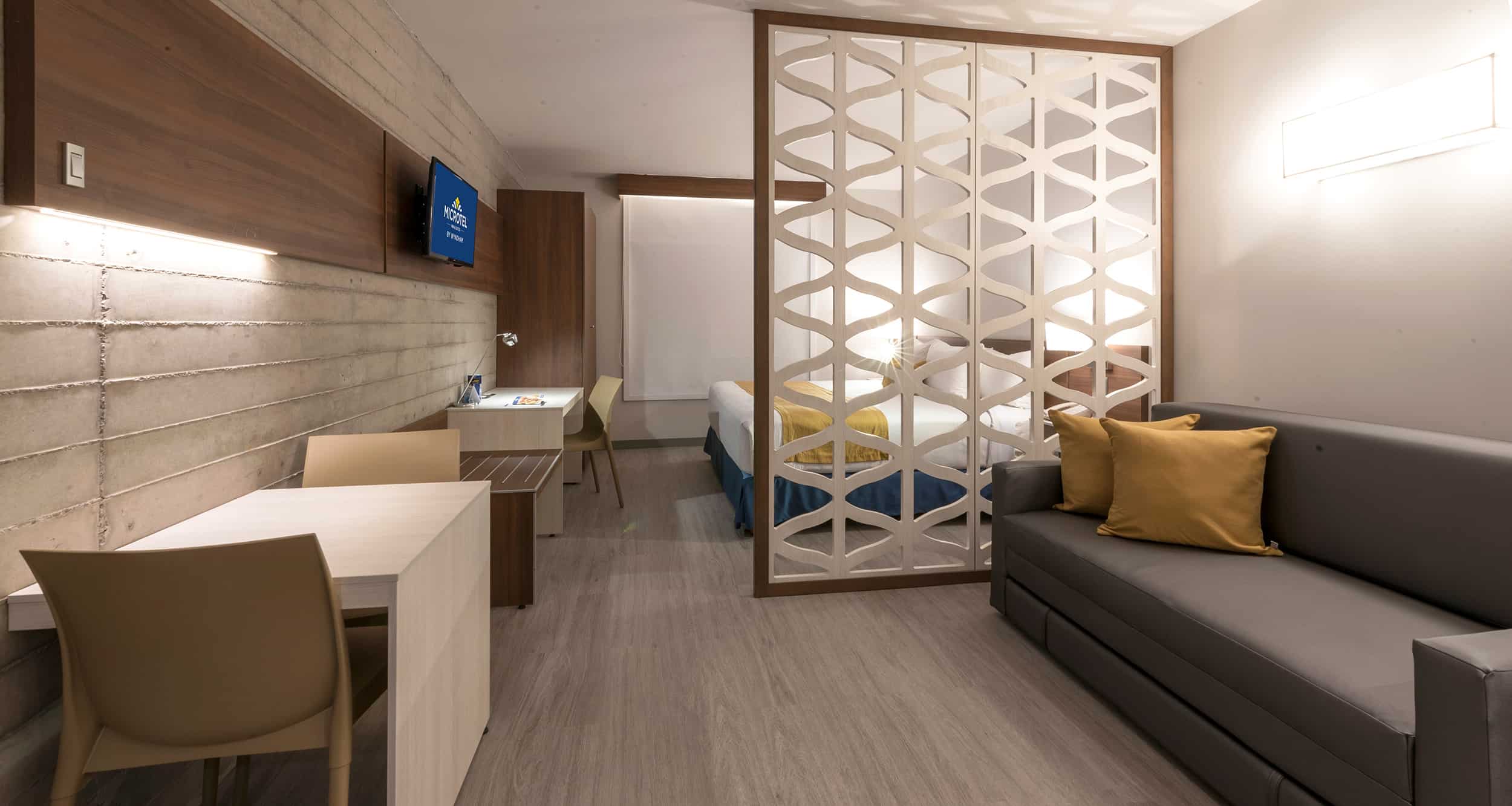 THE BEST AND THE MOST COMPLETE.
At Microtel Inn & Suites by Wyndham, we understand that a business trip can be very demanding and that after a bustling day of activity, you need time to rest and relax. Microtel Irapuato has been designed thinking of you.
To obtain information of our prices and services, please fill out the following consultation form.
If you prefer to talk to one of our representatives, contact us at the following telephone number:    +52 33 4077 0303